It sucks not traveling. Even within China it feels a little scary. What if your hotel won't accept your COVID tests? What if flights get cancelled? How about just staying in Shanghai (but somewhere nicer than your apartment). This city is fantastic. When's the last time you played the tourist?
We've sent invitations to 35 hotels, received 17 submissions, and finally decided on three of the best deals to pass on to you. They are all exclusive to SmartShanghai and come just as summer peaks and the skies clear. And the kids go back to school. So enjoy, Shanghai. Give yourself something nice.

Treat yourself and the kids to a fun staycation at the Pudong Shangri-La, located on the east bank of the Bund with a gorgeous skyline view overlooking Puxi. Pudong Shangri-La has a range of fun activities for the kids including free access to the swimming pool, bicycles to ride along the Huangpu Riverside Bike Trail, and play at the kid's FunZone. The family can have a great time together, before finishing up with an indulgent dining experience at YICAFE 13 different food stations. You can add a voucher for 2 adults and 2 child under 12 for an Yi Café dinner for  600RMB only for SmartShanghai users (discounted from 1,318 RMB). Plus, late check-out at 4pm!
Package includes a one-night stay in a Deluxe Bund Room, breakfast for 3 adults and 1 child (6 and under), daily hotel credit for spa and dining. Only on SmartTicket!
THE DEAL

RMB 1,318 for 1 night, 2 Adults + 2 Children
Includes Breakfast for 2 Adults + 2 Children
Includes RMB 200 Hotel Credits
Access to Pool, Gym & Kids' Land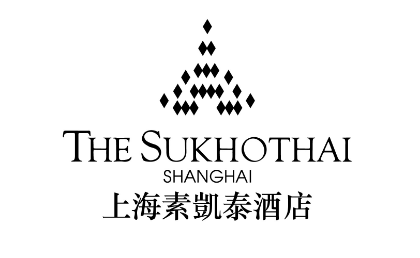 If you're tired of the same weekend routine, this hotel package at The Sukhothai Shanghai could do for a nice, pampering city getaway, or a romantic staycation for couples.
Before your check-in for the night, enjoy a set dinner for two with a complimentary bottle of wine at La Scala, their Michelin Plate recognized Italian restaurant.
Stay in the hotel's Executive Room, relaxing in the hotel's extra-soothing interior design, and sleep tight with a turn-down tea offered by the hotel, or some in-room beverages. Then, wake up to a refreshing and nutritious breakfast at the hotel's URBAN Café.
Only on SmartTicket!
THE DEAL

RMB 1,888 for 1 night, 2 adults
Breakfast for 2 at URBAN Cafe
Set dinner for 2 with a bottle of wine
Welcome fruit basket
Access to Pool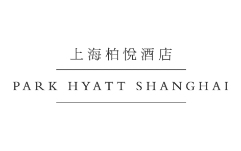 There's something undeniably romantic about sleeping under the stars, and at the Park Hyatt, spanning the 79th through 93rd floors of the Shanghai World Financial Centre (SWFC), you're half-way there.
Here's your chance to enjoy all the finery of one of the city's leading ultra-luxury hotels; the "Artistic Excursion Hotel Package" includes a one-night stay in a Bund View King Room, breakfast for two, a hotel florist class and tour of the hotel's art collection, as well as a bottle of house wine and a made to order custom cake.
Plus, the happy hour on the 92nd floor, with unrivaled views over Shanghai. Booking must be made in August, but the deal is valid from August through to the end of September.
Only on SmartTicket!
THE DEAL

RMB 1,999 for 1 night, 2 adults
Breakfast for 2
Free-flow for selected drinks & snacks (8-10pm)
Florist class (Around 1 hour)
Access to the Pool