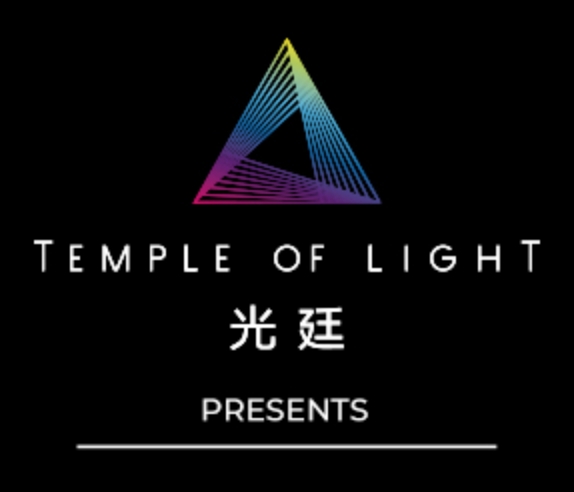 From Paris to Shanghai to all over your retinas, here is "Temple of Light", a fully involved and fully immersive lighting installation on the banks of the Huangpu River. "Temple of Light" is a 600-square-meter, 7-meter-high box outfitted with "3LCD projector technology and Meyer Sound's ULTRA-X20 spatialized sound system". It's a big, soothing, mesmerizing box of light that rinses you out for 40 minutes or so.
The installation has two pieces: "Ukiyo-e Visions" and "Mutations."
Ukiyo-e Visions
"Ukiyo-e Visions" comprises the bulk of the piece and is massive renderings of 17th-19th century Japanese print art, replete with Great Waves of Kanawaga, exploding sakura trees, and feudal conflict.